"bro.. kenapa tak buat program ini awal lagi dulu.. bagus sangat ni….&quo…
[ad_1]
"bro.. kenapa tak buat program ini awal lagi dulu.. bagus sangat ni…."
That was the response from the participants attended the NLP for Financial Professionals.
Neuro-Linguistic Programming (NLP) describes the process of how YOU perceive the outside world or external influences and how YOU communicate this perception through the language YOU use. It can be used to discover more about yourself and improve your communication and management skills to increase productivity.
The dates are:
8th-9th, 14th-16th December 2018
Interested?? Kindly click the link below.
www.wasap.my/60123560638/December
Take charge of YOUR life now!!!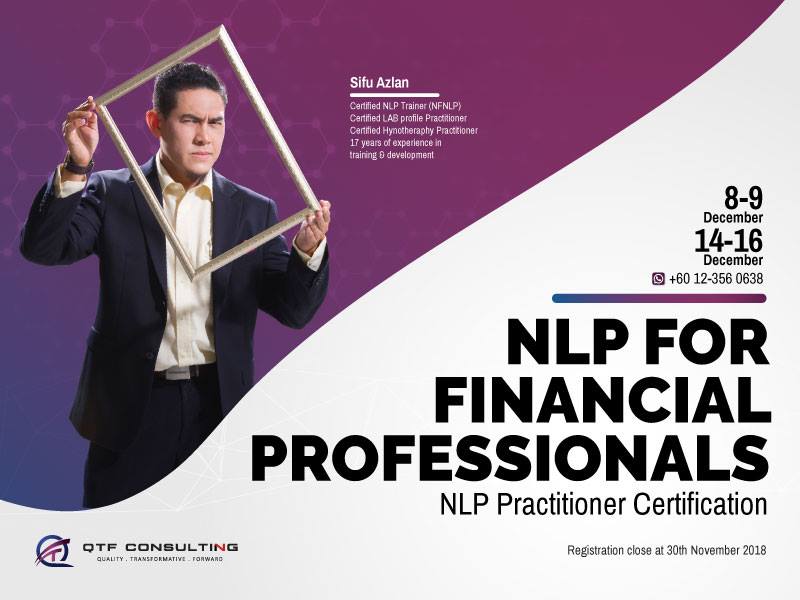 [ad_2]

Source