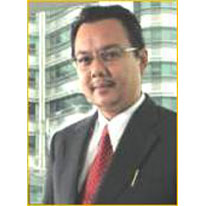 Hanafiah Mohd Isa is a strong Think-out-of-the-Box facilitator, a charismatic leader and an innovative team player with the ability to engage audiences. He also poses a distinct ability to connect soft organizational issues that has relevant impact to business performance. With almost 20 years of working experience in PETRONAS, he has guided and facilitated in the strategies and initiatives development in a number of downstream and upstream PETRONAS subsidiaries.
He graduated from University of Tulsa, Oklahoma, USA with a Bachelors of Science degree in Business Administration (Majoring in Mgmt MIS) and is currently appointed as an Aston Business Assessment (Birmingham, UK) Consultant Partner in the Asia-Pacific region based in Malaysia with an additional qualification as a Certified Trait Assessor in the field of Personality and Competency.
His personal passion is in Organizational Behaviour and Psychology where he craves to see the "sparkle in the eyes" of the staff once they "see" their individual and team potentials through thoroughly designed Mindset Behaviour Change programs.